Rose Phillips, Senior Teacher
Rose joined us in 2002. She has TMTTI 6-12 Montessori Teacher training, a Bachelor of Education (Teaching); a Masters in Education (Literacy), both from the University of Auckland. The  focus of her Masters research was comparing reading achievement in Montessori and New Zealand state schools. Rose has taught all Montessori age groups and is presently the Senior Teacher of our Montessori school. She is also an Environmental leader in the wider school. Rose is currently a Primary Representative on the MANZ Council.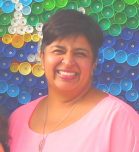 Tesneem Couper, Teacher, Senior Class 9-12
Tesneem joined us in January 2020. She attended Toronto Montessori Institute (TMI) where she completed her Casa and Elementary training (3-12 years). Tesneem has previously worked at our school for over ten years. Her interests include knitting, baking, visual arts and music.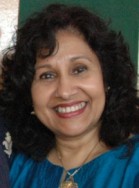 Hiranthi Jayasingha, Teacher, Junior Class 6-9
Hiranthi joined us in 2003. Hiranthi completed her AMI 3-6 year Montessori training in Colombo, Sri Lanka and her 6-9 year AMS training in California. Hiranthi completed her Bachelor of Education in Teaching in New Zealand and also holds a Diploma in Child Art Education and a Diploma in Theology. She is a proficient artist who has exhibited her works and teaches weekend art classes. A few of Hiranthi's works hang in our main school reception area.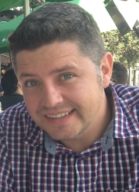 Oliver Bellett, Teacher, Junior Class 6-9
Oliver joined us in February 2016. Originally from the deep south of New Zealand, he completed his Bachelor of Education (with a Montessori speciality) from Auckland University of Technology. Oliver brings with him a passion for music, history and culture. He can play a variety of instruments and is usually found with a guitar within reach!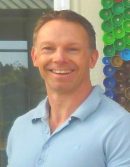 Hugh Markham, Teacher, Junior Class 6-9
Hugh joined us in January 2020. He has completed his Post-Graduate Teaching Diploma at the University of Auckland and has a prior background in sport, administration and event management. His two youngest children are currently enrolled in our Montessori classes and his eldest child now attends college after completing Year 8 in our Senior Class. His interests include sport, fitness, cooking and travel.
Lesley Mitchell, Teacher, Senior Class 9-12
Lesley joined us in January 2022. She brings passion and expertise in literacy and has worked extensively with Units of Inquiry in the Y 5/ 6 area as well as having taught English in the Secondary School arena.
.