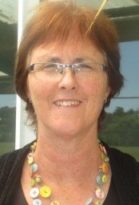 Rose Phillips, Senior Teacher
Rose joined us in 2002. She has TMTTI 6-12 Montessori Teacher training, a Bachelor of Education (Teaching); a Masters in Education (Literacy), both from the University of Auckland. The  focus of her Masters research was comparing reading achievement in Montessori and New Zealand state schools. Rose has taught all Montessori age groups and is presently the Senior Teacher of our Montessori school. She is also an Environmental and Literacy leader in the wider school. Rose is currently a Primary Representative on the MANZ Council.
Elena Ciobanu, Teacher, Senior Class 9-12
Elena joined us in October 2014. Elena has completed her Bachelor of Education (with a Montessori specialty) from Auckland University of Technology. In July 2015 she attended training for the 6-9 portion of her Montessori Diploma and completed her 9-12 portion in August 2016. Elena is also interested in and has achieved a Certificate in Children's Literacy. She has been involved with Montessori for several years now with both of her children attending Montessori preschool and primary school. Elena is an avid gardener and cook and is also an unpublished author.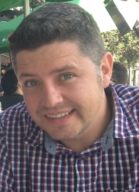 Oliver Bellett, Teacher, Junior Class 6-9
Oliver joined us in February 2016. Originally from the deep south of New Zealand, Oliver has recently completed his Bachelor of Education (with a Montessori speciality) from Auckland University of Technology. He brings with him a passion for music, history and culture and is excited to be beginning his Montessori career at Easter Suburbs Montessori Primary. Oliver enjoys playing guitar and piano.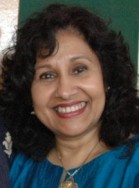 Hiranthi Jayasingha, Teacher, Junior Class 6-9
Hiranthi joined us in 2003, having previously taught 9-12 year students at Colwill Montessori Primary, West Auckland. Hiranthi completed her AMI 3-6 year Montessori training in Colombo, Sri Lanka and her 6-9 year AMS training in California. She has also previously trained student teachers in the Montessori method of education (3-6 year). Hiranthi has completed her Bachelor of Education in Teaching; Diploma in Primary Education (New Zealand); Diploma in Child Art Education and Diploma in Theology. Hiranthi is a proficient artist who has exhibited her works and teaches weekend art classes. A few of Hiranthi's works hang in our main school reception area.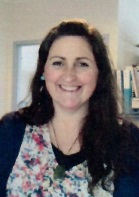 Rachael Hobbs, Teacher, Senior Class 9-12
Rachael completed her bachelor degree in teaching and learning in primary education from the University of Canterbury in 2016. She also has a background in health science, graduating as a Medical Herbalist in 2001 and undergoing postgraduate study in Traditional Chinese Medicine and Acupuncture in 2009. From her experience as a natural health practitioner, Rachael brings a holistic approach to her teaching and learning in the classroom. Through observation and looking at the child as an individual, Rachael is motivated to access the full potential of each child. She has a particular interest in literacy and science. Rachael is also a devoted wife and dedicated mother of a Montessori son. Parenting has been her biggest challenge and has taught her how to be more patient, empathetic and understanding.
Saskia Burton, Montessori Resource Teacher, Junior Class 6-9
Saskia joined us in February 2015 and works within our 6-9 classrooms. She has completed a BA in Education Studies at the University of Berlin and a BA in European Languages, Culture and Society at Goldsmiths College, University of London. Saskia holds a Montessori Diploma in 3-6 years and 6-12 years. Saskia enjoys samba drumming and keeping active and healthy.
Saskia is currently on parental leave, enjoying time off with her first child.